Department of Sports at MES
M.E.S College of Arts and Commerce has developed and adopted a Sports Policy where we aim to develop the overall personality of the Students through Sports and Physical Activities. Students are motivated to participate in Intra-murals and Inter-collegiate tournaments which the college organizes and participates in. As Physical Education is a integral part of Whole Education, due importance is given by the Management, Principal and each and every faculty Member to participation and Organizing of Sports and Health related activities.

Objectives
To encourage every Student to participate actively in Intra-mural and Extra-mural Activities.
To make full use of Leisure time by participating in recreational activities.
To improve the competitiveness of each individual.
To aware the students about the importance of participating in sports and games.
To improve health and to inculcate healthy lifestyles.
To build coordination among faculty members to improve the Standard of Sports
in college by organizing and promoting sports activities.
Faculty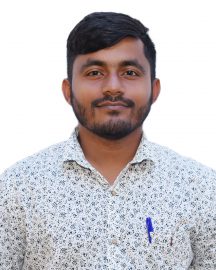 Shri. Savio E. Fernandes

&nbsp (College Director of Physical Education & Sports)

Qualification: M.P.ED., N.E.T.

Experience: 05 years