About MES
Education - A Life long mission
Murgaon Education Society was established in 1971 with the noble goal of providing educational facilities at Vasco-da-Gama and in other parts of Goa. It has been the endeavour of M.E.S. College to develop professional skills among its students and to provide a select core of leadership qualities. The college has become over the years, a positive force for national and global development. The first educational institution set up by the Murgaon Education Society was the College of Arts and Commerce, which was established at Vasco-da-Gama in 1972. This was also the first composite Arts and Commerce College in the state of Goa to be affiliated to the University of Mumbai and then to Goa University. The college was shifted to its present Zuarinagar campus in June 1985.
The college seeks to bring about an all round integrated development of the intellectual, moral and physical faculties of its students, so that they can become self reliant, play a positive role in the nation building and provide leadership to the society in various walks of life. Pursuit of excellence is the motto of the college.
National and International recognition
In recognition of the high standards of education and the all round excellence attained by it, the College has been selected by the University Grants Commission for introducing vocational courses at the B.A. and B.Com. degree level and by the Ford Foundation, U.S.A., for implementing its campus diversity initiative programmes. The college was granted re- accreditation by the National Assessment And Accreditation council (NAAC) of the University Grants Commission with B++ in the year 2015. Further, the UGC, under its innovative programmes, selected the institution to introduce 'B. Com. in Shipping Management' course and an add-on course entitled, 'Management of NGOs'.
College Timings
The lectures/practicals are conducted from 8.15 a.m. to 2.30 p.m. (These timings are subject to change). The office timings are 10.00 a.m. to 5.00 p.m.
Our Goals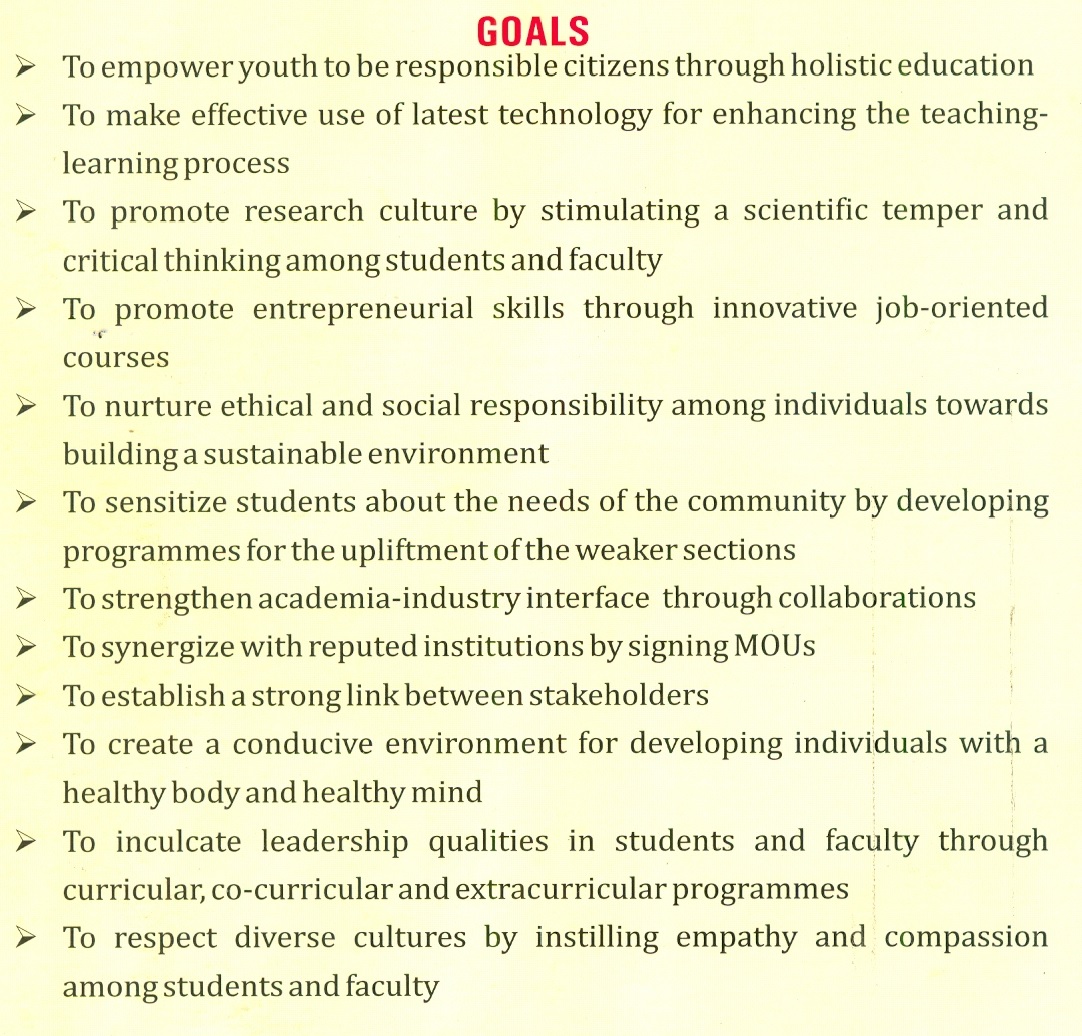 Murgaon Education Society
Mission
The college is committed to provide a foundation for lifetime learning through innovative and value based inclusive education responsive to the ever-changing needs of the society.
Vision
A dynamic center of excellence to learn and innovate, fostering holistic development of the individual.
Goals
To empower youth to be responsible citizens through holistic education.
Our Courses
B.A
B.A is 3 years degree course affiliated to Goa university
B.Com
B.Com is 3 years degree course affiliated to Goa university
B.C.A
B.C.A is 3 years degree course affiliated to Goa university (self finance)
B.B.A
B.B.A is 3 years degree course affiliated to Goa university (self finance)
M.Com
M.com is 2 Years degree course